McDonald "Mansion" Project-2
What to do? I had a sleepless March 28th and descided that I must rebuild the house. It was declared a total loss and there was some insurance, however not nearly enough to restore the house. I had some drafting skills and set about to draw the plans for the reconstruction. Over the next 5 days I drew and planned and spoke with my friend and architect Carson Bowler about engineering matters, shear walls and such. I completed the plans on April 3rd and had a building permit the same day! The crew consisted of myself, Carl Christianson, Dick Hamilton, Steve Piazzo, George McBeth, Brian McAleece, and my sons, Matthew and Malcolm. My plans: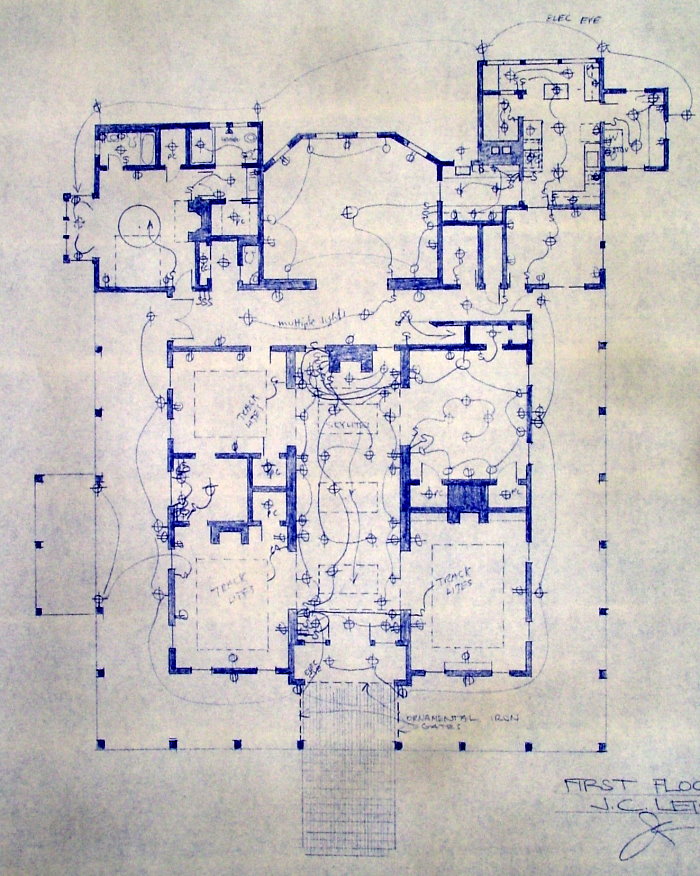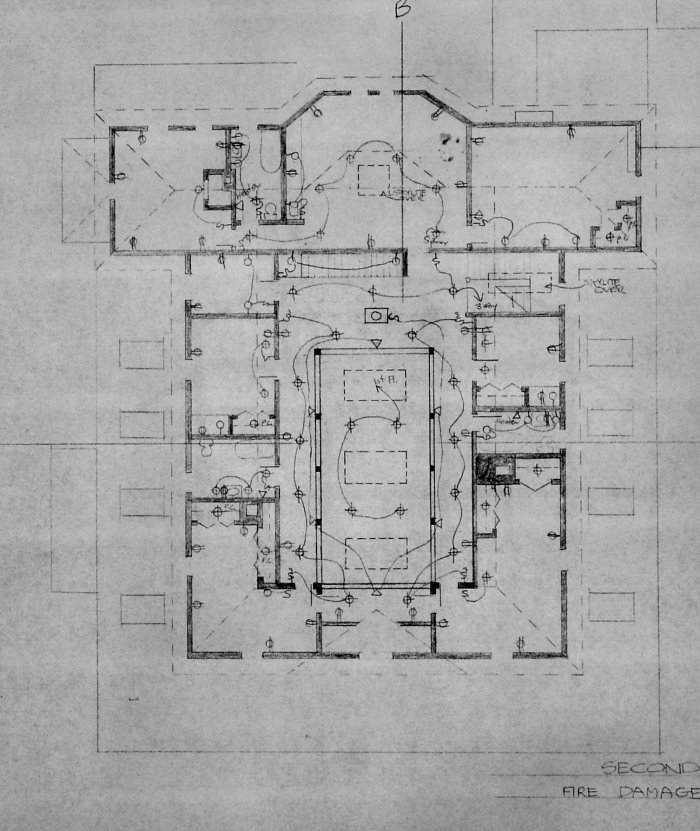 There will one day be a book about this renovation but some addtional information can be found at another of my web-sites: McDonald Reconstruction. Please look at the reconstruction pages as well. The house was completely stripped of its plaster and lath, all of the bricks from the four chimneys were removed and re-used for walkways and pillars, the redwood sheathing was made into the molding for the house--I designed the knives for the molding cutter. Thus, the crown molding, base molding, casing molding was made entirely of the original materials of the house. Most of the dentil details were rotted or broken. During a rainy winter, I cut-out every one of those pieces that decorate the house. I reconstructed the railings as well, also using the materials native to the house. This reconstruction was completely, or almost completely a work both of love and of homage to the historic nature of the materials. This is my understanding of what historic restoration means. The subsequent buyers, to whom I sold the house in 2005,who had much too much money, completely remade the house with new materials, and it now looks like a Disneyland display. Sigh.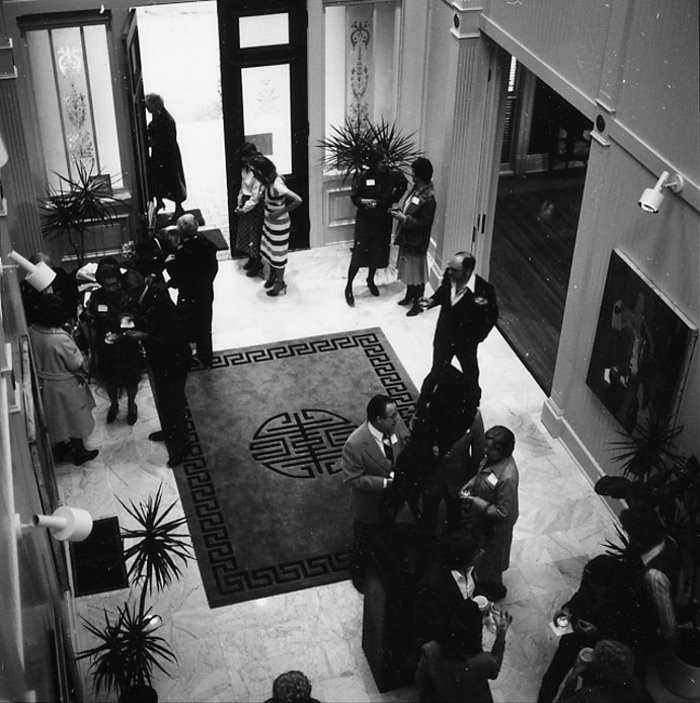 Above is the house in 1978 after 19 months of reconstruction. And, following are views of the wonderful light that came from opening up the oppressive feeling of the entrance room, which you can see in the previous page.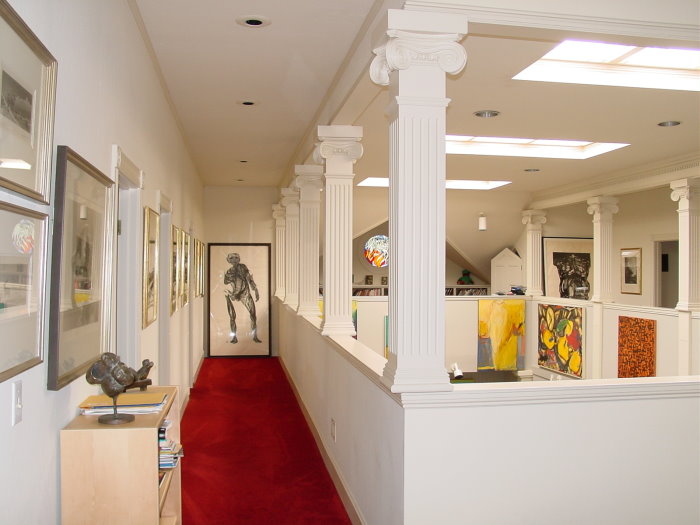 The entrance room and walkway around the central court became a satisfactory place to display some of my art collection. This is the house exterior after reconstruction:
Finally an aerial view of the house and gardens. Note the maze which I designed and planted. And the many trees which we also placed.