McDonald "Mansion" Project-1
In 1974, a group of developers from Santa Rosa and the peninsula proposed to purchase the so-called McDonald Mansion which had been donated to Stanford and University of California by the last of the McDonalds, Marsha. The house and property dated to the 1870s and totaled about 6 acres in the middle of town. the developers sought to raze the house and to construct condominiums of distasteful design (to me)--stucco and pink. An environmental impact report was prepared which stated that the best use was single family but if no-one would buy it, it could revert to condos.
This idea was so rellant to me that I vowed to become the buyer that would satisfy the report. I had no money to speak of at the time, but consulted a fine realestate lawyer from San Jose who worked out a method allowing me to buy the property. I was appalled by the absence of respect for historical buildings and was equally angered by the attitude of the neighbors and "old" Santa Rosans, many or most of whom did not care one way or the other.
So I bought it and slowly worked out what could be done with it--my main idea was to use it as a location for my workshop and for projects that would allow the family to work together. This is houw the house looked in 1974 when I bought it: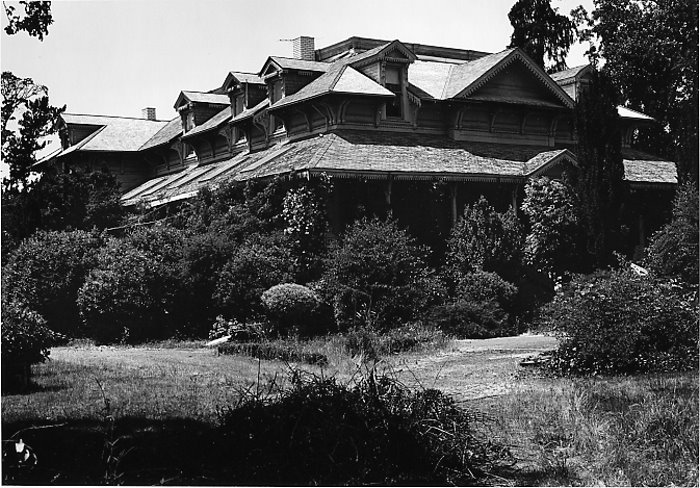 Later, after removing much of the overgrowth: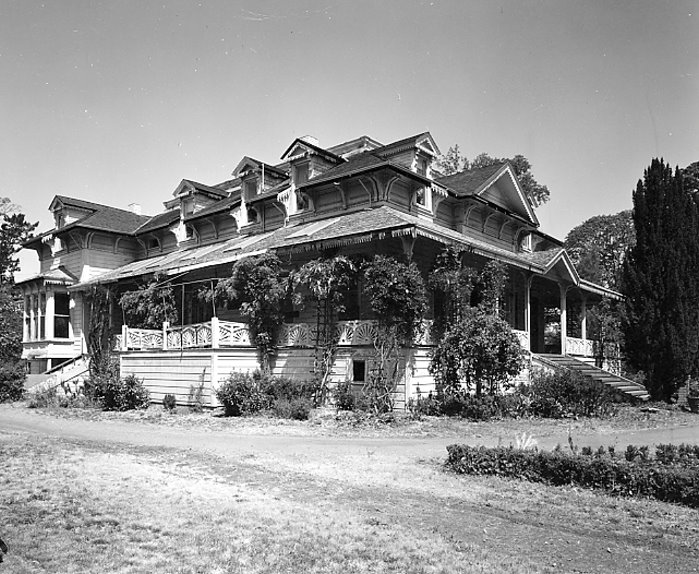 A watercolor of the house as it appeared to Mrs. Jaffrey before degeneration started: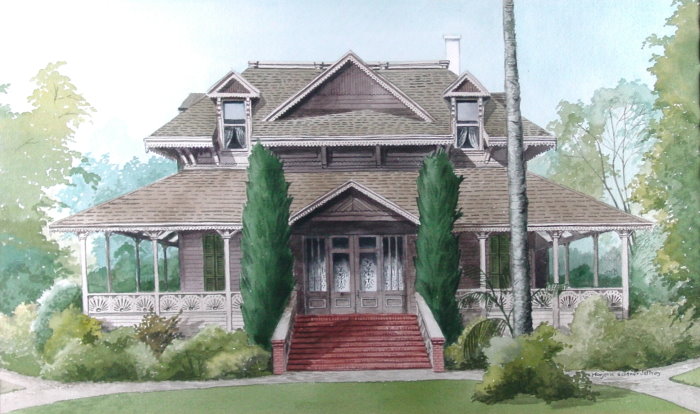 We had a seance for Halloween, 1974,put-on by the local magician's group who wished to celebrate Houdini's birthday: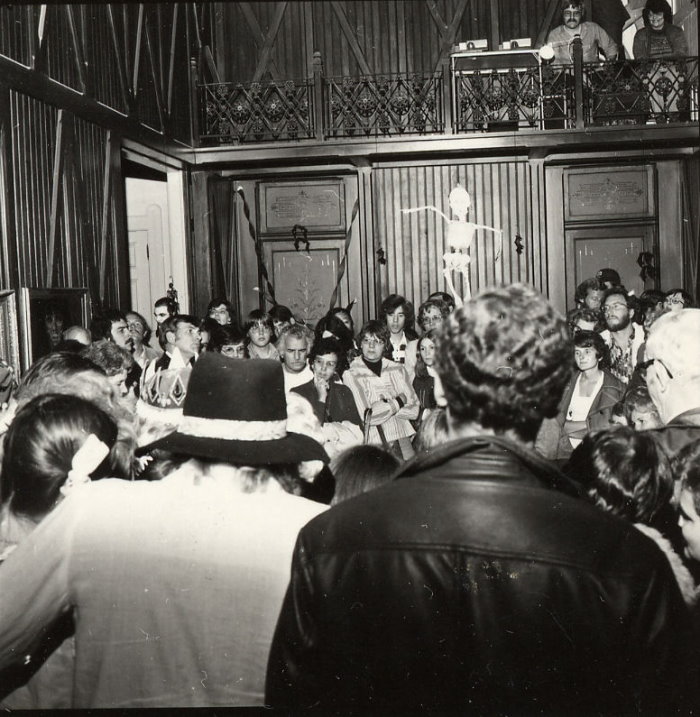 I wish to point-out just how ugly this house was inside. This is another photograph of the seance showing the unfortunately dark, over-bearing walls and decor. to call this house a mansion was a mis-nomer. It had been the summer residence of the McDonalds and was very meanly built--the second storey was made of single board walls. The only gracefull aspect of the house was the exterior.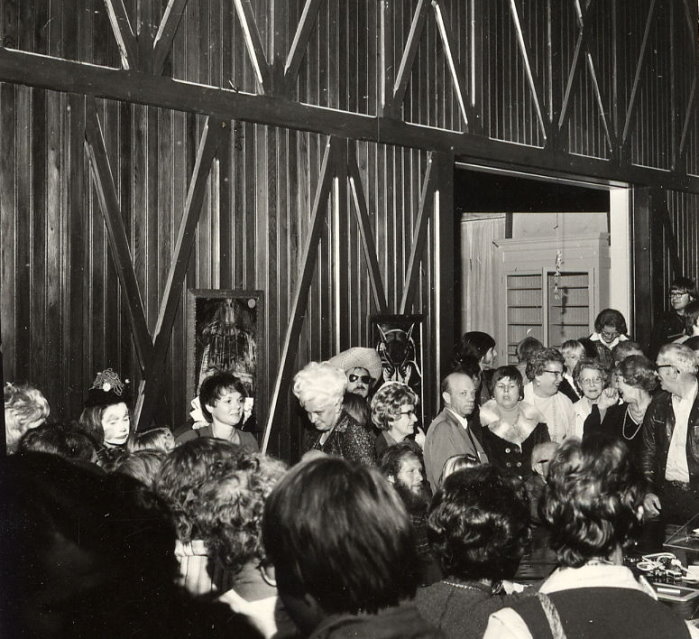 A veiw of the Halloween party in color: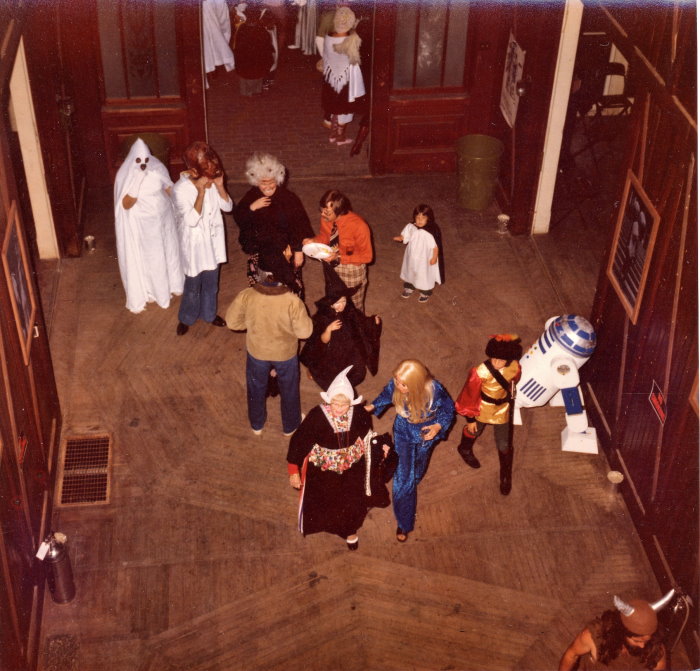 The walls were of deeply stained 1" x 4" tongue and groove boards with an "X" shaped detail. The floors of simple douglas Fir in the pattern you see.
On the day before my birthday in 1977, the house caught fire--were were stripping paint using torches and a bird's next in the rafters caught fire--there was no fire blocking in the house. The fire Department was unable to find the nidis of the fire, which was located in a narrow attic space between the ceiling of the entrance room and the roof. Even with the new equipment the department had, they were unable to extinguish the fire. It was a toal loss.